SERVICING NEWCASTLE AND THE HUNTER FOR OVER 40 YEARS
Specialising in commercial law, estate planning and administration and property law we are focused on providing personalised, dedicated service. With over 40 years of experience you can be assured your matter will be dealt efficiently and precisely. We are conveniently located in Newcastle CBD.Welcome to Sheriff Lawyers.
We focus on your matter so you can focus on what matters.
COMMERCIAL LAW
We specialise in all aspects of commercial law including leases, franchising and licensing, commercial deeds and agreements and more.
SUPERANNUATION & TRUSTS
We can show you how to make the most of your superannuation and guide you through the complexity of trusts and associated taxation matters.
ESTATE LAW
Including Estate planning and Estate Administration.
PROPERTY LAW
Purchasing and selling commercial and domestic property.
Admitted to the Law Society of New South Wales in 1976, Ian joined Emery Partners in 1977 and was a partner from 1980-2014. After 3 decades at Emery Partners Ian has started his own practice so he can focus on providing the dedicated, personalised service he is renowned for. He also has a passion for Asian culture and has been studying Mandarin at the Confucius Institute at the University of Newcastle since 2009.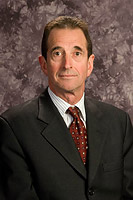 We focus on your matter so you can focus on what matters